Dates:
June 2 – 14th, 2007.
Venue:
Athenaeum Theatre, Melbourne.

Composer: Georges Bizet.
Conductor: Greg Hocking.
Director: Hugh Halliday.
Following the sell-out success of The Barber of Seville in 2006, Melbourne Opera has assembled the same team of international director Hugh Halliday and young Melbourne designer Anna Cordingly for a new production of the most popular and dramatic opera of all time, Carmen.
Featuring a great cast mixing younger and established Victorian singers, Carmen will be performed in English bringing the drama right up to the audience at the Athenaeum Theatre.
Production/Director's Notes:
Georges Bizet was born in Montmartre, the artistic quarter of Paris, in 1838. Both his parents were musical, his father a singing teacher and mother a gifted pianist, so it is not surprising that he showed an early talent. At eight years of age he was able to sight-read songs and at ten was admitted to the Paris Conservatoire. Although a prize-winning piano student, Bizet was soon learning composition and at the age of sixteen two songs became his first published works. For a student assignment he composed his first symphony, which was lost, languishing in the vaults of the academy until it was discovered in 1935.
Further prizes allowed Bizet to study in Rome for three years where he made his first attempts to write operas.
On returning to Paris, Bizet earned his living teaching and transcribing while composing orchestral works. Opera
was nonetheless his interest and ambition. A competition win brought him the prize of a production for an opera at the Theatre-Lyrique and Michael Carre and Eugene Cormon were given the task of providing a libretto. It was a task that they did not take very seriously and when they heard the music of The Pearl Fishers regretted that more care with the plot had not been taken. The music is sublime and "In the depths of the temple" has become one of the most popular duets for tenor and baritone ever composed. This was followed by The Fair Maid of Perth and L'arlesienne originally produced as incidental music for a play,
In 1868, Bizet married Genevieve Halevy, daughter of the composer. At first a happy marriage, it eventually came under great strain because of Genevieve's physical and mental instability. The couple had a son, Jacques, the following year but separated temporarily in 1874.
A commission in 1873 from the Opera Comique to write an opera based on a novel by Prosper Merimee led Bizet to his most famous work, Carmen. There was almost immediate controversy when many of the artistic community dubbed it immoral. One singer refused to take the title role.
Fearing that families would be put off by the plot, a director of the Opera Comique pressured writers and composer to alter the tragic ending. The librettist were willing to oblige but Bizet was not, so the director resigned in protest.
Rehearsals took a full five months. The orchestra considered the score unplayable and the cast had difficulty following Bizet's directions. Eventually everything seemed to come together and the entire company felt they were involved in a work of genius.
On the day of the premiere, 3rd March 1875, Bizet was invested with the Legion d'honneur. However, the performance did not go well. The audience applauded the first act but the rest of the opera was greeted with deafening silence. The press reaction was almost completely hostile.
Bizet was not well and only 3 months to the day later (and on his wedding anniversary) he died at the age of 37, believing the work to be a failure. It was not until the twentieth century that it became one of the best known and most popular of all operas.
Cast:
Carmen
— Kathryn Grey, Caroline Vercoe
Don Jose
— Jason Wasley, Jacob Caine
Micaela
—Lee Abrahmsen, Maxine Montgomery
Escamillo
— Andrew Jones, Phillip Calcagno
Zuniga
— Roger Howell, Ian Cousins
Fraquita
— Suzanne Shakespeare, Anna-Louise Cole
Mercedes
Belinda — Patterson, Selena Pettifer
El Dancairo
— Phillip Calcagno, Graeme Russell
El Remendado
— Matthew Devine, Jon Bode
Lillas Pastia
— Kirk Alexander
A Guide
— Antonio Kapusi Starow
Adam Wood
Ann Fischera
Anna-Louise Cole
Catherine Meade
Catriona Bell
Cecily Woodberry
Corry Pynaker
David Woodberry
Diana Emry
Erin Hasan
George Thalas
Grant Smallacombe
Giulianna D'Appio
Hayden Downing
Jane McGeorge
Jane Summers
Jason Hoernel
Kellly Williams
Kevin Cassels
Maree Macmillan
Mark Henderson
David Lawson-Smith
Melodee Faulkner
Monique Donato
Norma Tovey
Paul Pelligrino
Richard Wilson
Robert Ratcliffe
Roland Seidl
Selena Pettifer
Sungsun Hong
Susan Robertson
Tony Rainer
Renee Bottern
Marianne Foo
Felix Gwizdek-Faulkner
Lucinda Halls
Cecilia Pynaker
Amelia Wallingford
Casey Ford
Naomi Penny
Michael Woodberry
Noah Hoernel
Katja Kurten-Haggart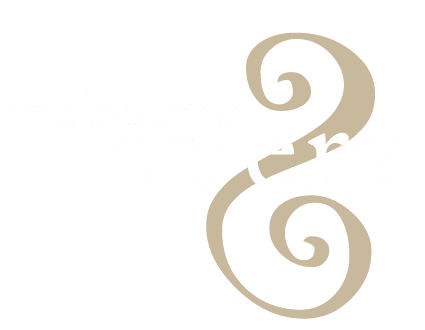 2023 Bendigo Ring Cycle on sale now!