Melbourne Opera's Richard Divall Emerging Artists Programme is pleased to announce programme members for 2022 – 2023
Helping emerging singers make the transition to professional performance careers.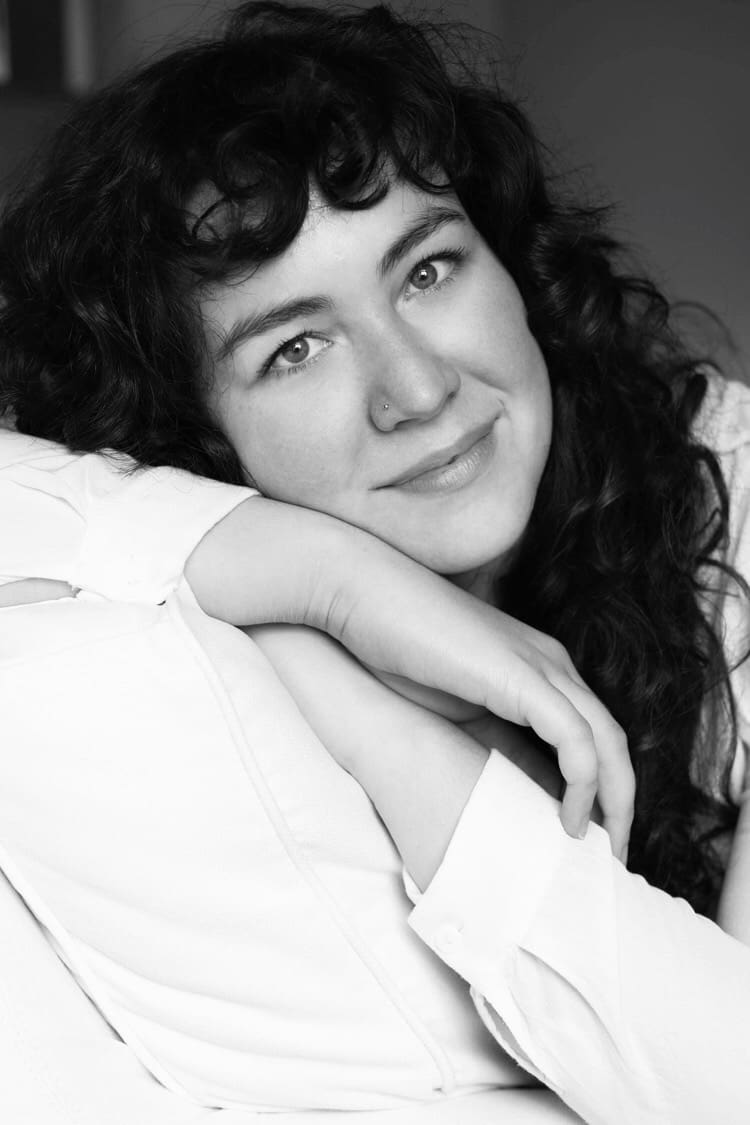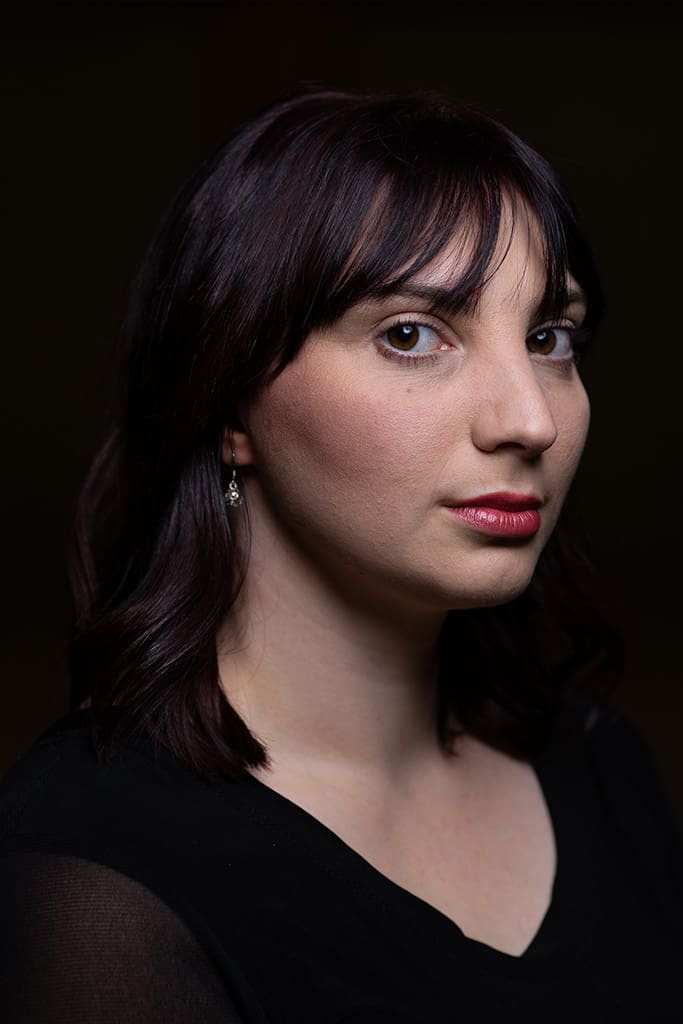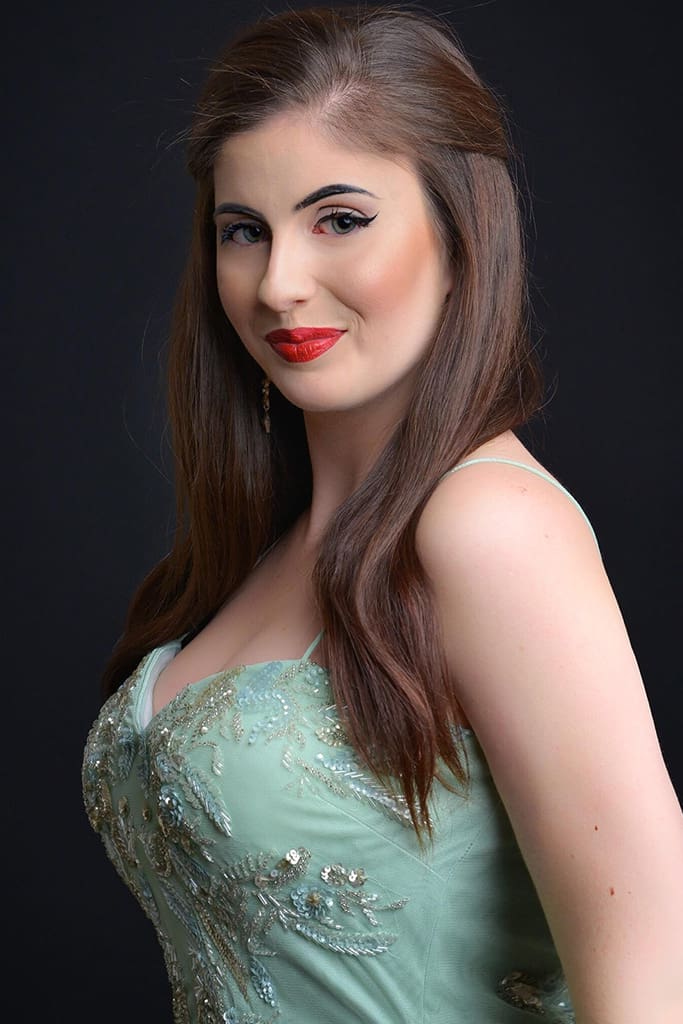 The Richard Divall Programme is pleased to welcome back so many of our members for extended support in 2022 to 2023.  Sopranos Jordan Kahler and Teresa Ingrilli, mezzo-soprano Naomi Flatman and tenor Alastair Cooper Golec are all receiving a further twelve months support. We have also extended support for soprano Amelia Wawrzon, until her departure for the Royal Academy London and  welcome back baritone Adam Jon from Italy, where he completed the young artists programme at the Accademia del Maggio Musicale in Florence. Eleanor Greenwood, soprano, will now move into our Associate Artists programme.
New emerging artist programme members are mezzo sopranos Olivia Federow-Yemm and Esther Gresswell (previously a developing artist), along with our first emerging repetiteur – Alex Byrne.
We have also extended our Developing Artists Programme and are supporting Shania Elliassen (soprano), Leah Phillips (soprano), Syrah Torii (mezzo soprano), Finn Gilheanny & James Park (tenors) and Andrew Alesi (baritone) is returning for a second year as a developing artist.
The Richard Divall Emerging Artists Programme was created to honour the memory of one of Australia's most lauded conductors, Maestro Richard Divall, supported by a generous bequest made by Melbourne born international soprano, Sylvia Fisher. Upon her death, Sylvia Fisher made this bequest to ensure the continuing support of the development of new artists of operatic excellence in her hometown, Melbourne. Before Maestro Divall's death in early 2017, he was closely involved in the planning and creation of this program in collaboration with Melbourne Opera.
Managed by a committee of professional opera artists through Melbourne Opera, The Richard Divall Emerging Artists Programme aims to develop singers of great potential to a performance-ready standard. It will focus on providing opportunities for emerging opera singers to experience the pressure of intensive role preparation, rehearsal and performance in a professional setting whilst continuing artistic development with tailored high quality coaching, workshops, master classes and mentoring.
RDEAP Provides:
Financial assistance with artistic development expenses.
Opportunities to perform and understudy main stage roles in a professional environment.
High level coaching for roles being performed and understudied as well as general repertoire.
Professional rehearsal conditions.
Exclusive opportunities to participate in master classes with visiting artists, conductors and directors.
Weekly language classes (Italian at IIC, German at Goethe Institute).
Specific instruction in role preparation, & stagecraft (16th street actors studio & guest professionals).
Professional practice instruction.
Mentoring from senior colleagues.
Performance opportunities.
Richard Divall Emerging Artists Programme Auditions 2023
Key Dates
Stage One applications for 2023 to 2024 are now open. Applications close on Friday May 12th 2023 at 5pm.
Eligibility
This is an open age programme.
Singers selected for The Richard Divall Emerging Artist Programme must be full time residents of the state of Victoria throughout the programme as it is intensive and runs throughout the whole year.
No relocation or interstate travel costs are provided.
The programme runs part-time over one year and applicants are welcome to reapply.
NB. The programme is flexible enough to accommodate a successful candidate's other work commitments (within reason). It is hoped the successful candidates will be able to commence the programme immediately, in certain circumstances late commencement will be considered.
Stage One – Written Application
Applications are to be made only on the application form provided by the programme director. Please request an application form by email to: suzanne@melbourneopera.com.
The form requires the following information:
Full Name
Voice type
Phone Number/s
Email address
Address
Date of Birth
Biography (300 words maximum)
Outline of how you will benefit from the programme & career goals
(350 words maximum)
Details of availability and any other programmes you are part of OR are applying for
Provision of two Youtube, or Vimeo  recording links of you singing opera arias in original languages.
Candidates will be advised whether they will be proceeding to Stage Two, the live audition, via email by May 19th 2023.
Stage Two – Live Audition
Live auditions will be held in Melbourne in late May/early June. 
Those selected for live audition will be required to have two (with an optional third) arias prepared and performed from memory. There will also be an interview as part of this audition.
Please note: no feedback will be given.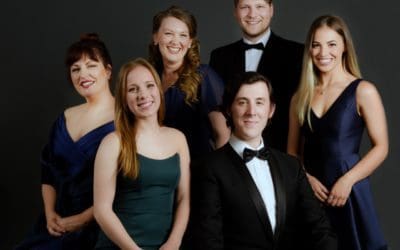 After the difficulties of 2020 the Richard Divall Emerging...
read more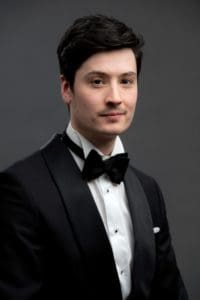 ALASTAIR COOPER-GOLEC
Tenor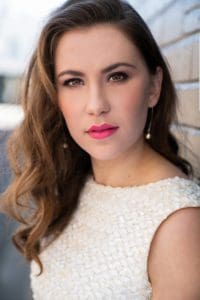 NAOMI FLATMAN
Mezzo-soprano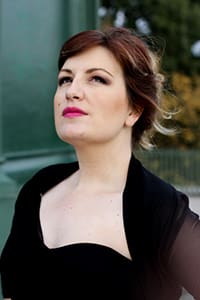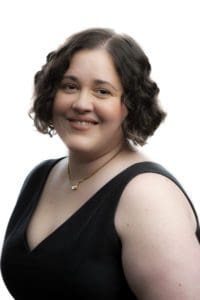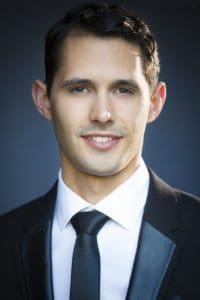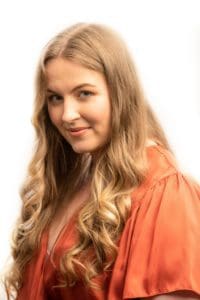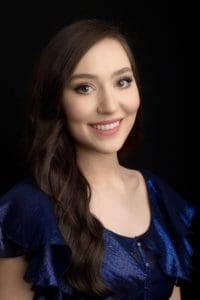 2021-2022: Alastair Cooper-Golec (tenor), Naomi Flatman (mezzo-soprano). Eleanor Greenwood (soprano),Teresa Ingrilli (soprano), Adam Jon (baritone), Jordan Kahler (soprano), Amelia Wawrzon (soprano).
2020-21: Eleanor Greenwood (soprano), Jane Magao (soprano), Darcy Carroll (bass-baritone), Louise Keast (soprano), Michael Dimovski (tenor), Georgia Wilkinson (soprano).
2019-20: Louise Keast (soprano), Jane Magão (soprano), Shakira Dugan (mezzo soprano), Chloe Harris (mezzo soprano), Michael Dimovski (tenor), Louis Hurley (tenor), Darcy Carroll (baritone) and Associate Artists,  Rebecca Rashleigh (soprano)  and Stephen Marsh (baritone).
2018-19: Rebecca Rashleigh (soprano), Alison McIntosh-Deszcz (soprano), Shakira Dugan (mezzo soprano), Michael Dimovski (tenor), Michael Lampard (baritone), Darcy Carroll (baritone)and Stephen Marsh (baritone).
Programme Director
Suzanne Chaundy: suzanne@melbourneopera.com
Programme Committee
Raymond Lawrence (Head of Music), Greg Hocking AM, Margaret Haggart, Geoffrey Harris and Roger Howell.
Supporters
The Richard Divall Emerging Artists are extremely grateful to their supporters: The Ian Potter Foundation, Friends Of Melbourne Opera, Allan Myers AC and Maria Myers AC and the Sylvia Fisher Fund.
Partners
16th Street Actors Studio
Italian Institute of Culture
Goethe Institut Melbourne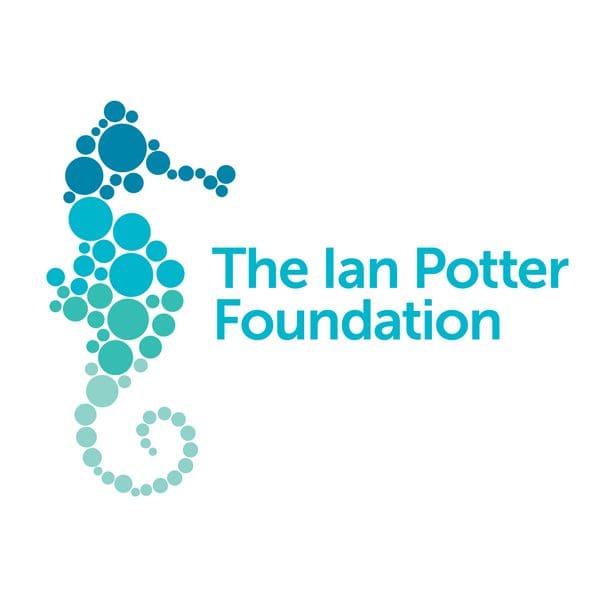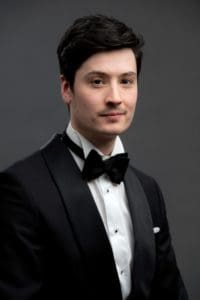 ALASTAIR COOPER-GOLEC
Tenor
Alastair Cooper-Golec is a tenor based in Melbourne, Australia. Last year, he completed his Master of Music (Opera Performance) from The University of Melbourne, where he also holds a Bachelor of Music with Honours. Alastair has worked with Richard Gill and Richard Mills in over ten productions with Victorian Opera, including in William Tell, I Capuleti e i Montecchi, Les pêcheurs de perles, and as a very grumpy Zachary Briddling in Joseph Twist's children's opera The Grumpiest Boy in the World. In his master's degree, he was cast as Albert in Albert Herring, Pluto and Mercury in Orpheus in the Underworld (Offenbach), Rinuccio in Gianni Schicchi and Tamino in Die Zauberflöte.
Alastair has performed with Pinchgut Opera in their Rameau Triple Bill under the musical direction of Erin Helyard, and participated in their 2019 production of Il ritorno d'Ulisse in patria. Alastair's Oratorio credits include the tenor soloist in for Handel's Messiah, Bach's B Minor Mass and various Cantatas for Scots' Church Melbourne. Other notable roles include Freddy in My Fair Lady, a touring production of The Marriage of Figaro in China and a principal role in The University of Melbourne's production of Charpentier's La Descente d'Orphee aux Enfers.
Alastair has recently appeared in Iopera's *Acis and Galatea,* won the John Fulford Prize at the 2021 Herald Sun Aria, and was runner-up (and People's Choice winner) of the Australian Lieder Society competition. He also featured in the Melbourne Opera touring Christmas concert with Sylvie Paladino.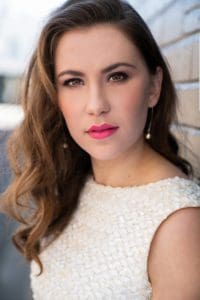 NAOMI FLATMAN
Mezzo-soprano
Swiss – Australian mezzo-soprano Naomi Flatman stage credits include Flora (Australian premiere of The Enchanted Pig, Gertrude Opera YVOF 2019) Rosina /Aunty Bartola / Basilia (the Barber of Seville, Opera Australia Schools Tour), Dorabella (*Cosi fan Tutte)* and *A Handmaids Tale *(Gertrude Opera YVOF 2018), Cherubino (*Le Nozze di Figaro *Theatre Arnstadt, Germany), Bastien in *Bastien and Bastienne (*Brisbane City Opera), Lia in Debussy's *L'enfant prodigue*, Nancy Waters (*Albert Herring)*, and Nina in *Floods: a travelling opera*.
On the concert platform Naomi has performed the mezzo soprano solo of; Handel's *Messiah*, JS Bach's *Easter Oratorio *and* Cantata 63,* JCF Bach's *Die Auferweckung des Lazarus Oratorio*. Both Haydn's *Paukenmesse*, and the "*Nelson*" Mass, as well as Mozart's *Vesperae Solennes de Confessore, Requiem, *and *Coronation Mass*. She was awarded runner up in the Australasian Glyndebourne Opera Cup heat for 2019, winner of the Australian Concerto and Vocal competition 2018, winner of both the Elizabeth Muir and Linda Edith Allen Awards at the Queensland Conservatorium Griffith University 2018 and 2016. Naomi was a young artist with Australian Contemporary Opera Company, Melbourne for 2018 and 2019.
She has a Bachelor of Music in Advanced Performance and a Graduate Certificate in Music studies in Opera Performance both from the Queensland Conservatorium Griffith University. Naomi won the both the 2021 Herald Sun Aria and the 2021 Australian Lieder Society competition. She featured in the Melbourne Opera touring Christmas concert with Sylvie Paladino and is making her Melbourne Opera mainstage debut singing the role of Siegrune in *Die Walkuere* in February 2022.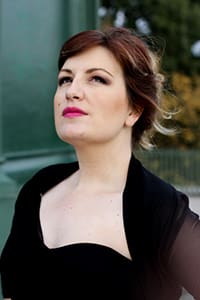 Eleanor is a graduate of London's Royal Academy of Music Opera School and the Australian National University's School of Music, first prize winner of the Sydney Eisteddfod Opera Scholarship Competition. Eleanor made her professional debut in Ireland at the Opera Festival in Wexford, in Statkowski's little known Polish Opera, Maria. Recently she performed the role of Annio in La Clemenza di Tito for National Opera in Canberra. Thrilled to be in Melbourne and currently engaged as a Richard Divall Emerging Artist, Eleanor sang the role of the Dama in Verdi's Macbeth directed by Bruce Beresford and understudied the role of Wellgunde in Das Rheingold, directed by Suzanne Chaundy.
In the UK Eleanor sang at Grange Park Opera and the Dorset Opera Festival, and she returned to Wexford Festival Opera performing L'innocente in L'Arlesiana by Cilea and as La Ciesca in Puccini's comedy Gianni Schicchi. She sang as the Woodpecker, Forester's Wife and Grasshopper at the Ryedale Festival in North Yorkshire in Janáček's The Cunning Little Vixen. Eleanor also performed Orlofsky in Die Fledermaus and Zerlina in Don Giovanni as a part of the Bloomsbury Festival in London, under musical director, Jessica Cottis. Eleanor is a grateful past recipient of a grant from the Ian Potter Cultural Society and the Wagner Society of NSW.
Eleanor performed as part of the Italian Opera Gala at Luci (Hilton Hotel) with Adam Jon and is playing Ortlinde and covering the role of Sieglinde for Melbourne Opera's upcoming *Die Walkuere* in 2022.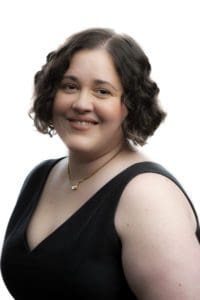 Perth born, Teresa Ingrilli is a lyric soprano based in Melbourne. In 2020, she completed her Masters of Music (Opera Performance) at Melbourne Conservatorium of Music. She has performed a number of leading roles including Suor Angelica, Blanche de la Force, First Lady, Queen Tye, Merry Widow and Mrs Herring. Teresa has worked with multiple companies as soloist or chorister including Victorian Opera, Melbourne Opera, Vocalessence (Castlebar, Ireland – as soprano soloist for Handel's *Messiah*), Monash Choral, XL Arts, Gilbert and Sullivan Society of Victoria, Potted Operas, Diamond Valley Singers, IVOCI Singers (Perth) and with the Melbourne Symphony Orchestra Chorus.
At university, she performed roles in the following productions: *Die Zauberflöte *(a digital version completed during COVID), *Dialogues des Carmélites,* *Suor Angelica, Albert Herring*, *Orpheus and the Underworld*, *L'Orfeo,* *La Descente d'Orphée aux Enfers,* *Le Nozze di Figaro* scenes (Countess), *Cosi Fan Tutt*e scenes (Fiordiligi). Teresa is currently preparing the role of the Countess for Melbourne Opera's upcoming Emerging Artists Programme production and is covering the role of Ortlinde for Melbourne Opera's *Die Walkuere.*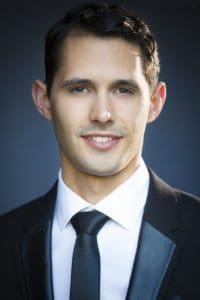 In 2017 Adam made his operatic debut in Melbourne singing the role of Ferrando in *Il Trovatore* with CitiOpera. He then travelled to Sri Lanka in August and performed as the featured artist at the Colombo International Tea Convention as well as in the concert, "To Broadway with love." Adam was a semi-finalist in the 2017 Herald Sun Aria and in November made his Melbourne Opera debut in a featured chorus role in *Roberto Devereux*. In 2018 Adam completed a concert tour in China, performed the role of Leporello in *Don Giovanni* in New Zealand, and attended the Summer School program at the Wales International Academy of Voice where he worked with Dennis O'Neill and Dame Kiri Te Kanawa. Adam then went on to win the 2018 Acclaim Awards Italian Opera Fellowship Competition in October. The years following were a whirlwind of living and studying in Italy, rapidly learning repertoire, language and libretto. Adam was also accepted into the prestigious Accademia Del Maggio Musicale (Florence Opera House) Young Artists' Program where he commenced studies from October 2019.
In March 2020 Adam returned home to Melbourne as the Covid-19 Pandemic hit. In May 2021 Adam commenced performing the role of Dr Malatesta with GBD Productions in a regional Victorian tour, this is due to be completed in August. Adam is very excited to be joining the Richard Divall Emerging Artists Programme. Adam has just participated in an Italian opera gala event in collaboration with the Hilton Hotel and Luci restaurant (a new partnership for Melbourne Opera). He also featured in our touring Christmas concert with Sylvie Paladino.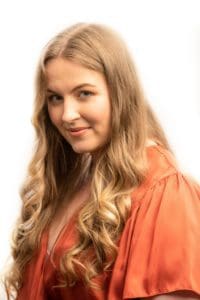 Jordan has been described as a vibrant and exciting performer with a "stunning voice" (Theatre People) and a "rich strong tone throughout her range" (Classic Melbourne). Shortly after completing her Bachelor of Musical Theatre at Queensland Conservatorium Griffith University, Jordan moved to Melbourne where she has sung regularly in the Melbourne Opera chorus and was a 2019 scholar with Opera Scholars Australia. An outstanding actor in her own right, Jordan has worked with some of Australia's leading directors in plays, musicals and cabarets, including Wertenbaker's *Our Country's Good* and *The Sky's the Limit *at QPAC. Jordan has a dance background in jazz, ballet and tap, and is currently completing a Diploma of Languages in Italian at La Trobe University and studying German at the Goethe Institut. Jordan studies singing with renowned vocal coach Gary May, as she has for the last four years. Additionally, she has undertaken masterclasses with a variety of highly regarded industry professionals.
During the 2020 lockdown, Jordan founded 'The CIA Network' (Connection, Inspiration, Accountability) – an online network for young opera singers, providing performance opportunities and community support. Jordan is elated to now be an Emerging Artist in the Richard Divall Emerging Artists Programme with Melbourne Opera. Jordan will be making her mainstage debut as Waltraute in Melbourne Opera's *Die Walkuere* in February 2022.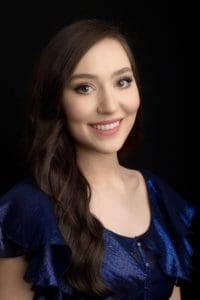 Amelia is a Melbourne-born soprano who graduated from her Masters of Music (Opera Performance) degree at the Melbourne Conservatorium of Music in 2020 at the age of22 -where she also completed her BMus (Performance) and undertook an international study exchange at Royal Holloway University of London.Her early performance highlights include Victorian Opera's World Premiere of "The Magic Pudding", the QANTAS I Still Call Australia Home Ad campaign, Hugh Jackman's Broadway to OzArena Tour, Channel 9's Carols by Candlelight and singing as a soloist a tthe MCG Boxing Day Test in 2015. Amelia has sung the roles of Pamina in Die Zauberflöte(Mozart), Lauretta in Gianni Schicchi(Puccini), Cupidon and Juno in Orphée aux enfers(Offenbach) Miss Wordsworth in Albert Herring(Britten), SoeurConstance in Dialogues des Carmélites(Poulenc)and has studied the role of Susanna in Mozart's Le Nozze Di Figaro.
She was an ensemble member of Victorian Opera's Alice Through the Opera Glass(2019),a soloist at White Night Melbourne (2018) and has appeared in concert with the Melbourne Welsh Male Choir, Moorabool Light Orchestra, the Austral Salon of Music and on 3MBS Fine Music. Other performance highlights include Passion, Lament, Glory (Pergolesi's Stabat Mater) and GLORIA (Vivaldi's Gloria and Beatus Vir. In 2021 Amelia received the Joan Sutherland and Richard Bonynge Award and featured in Melbourne Opera's touring Christmas concert with Sylvie Paladino.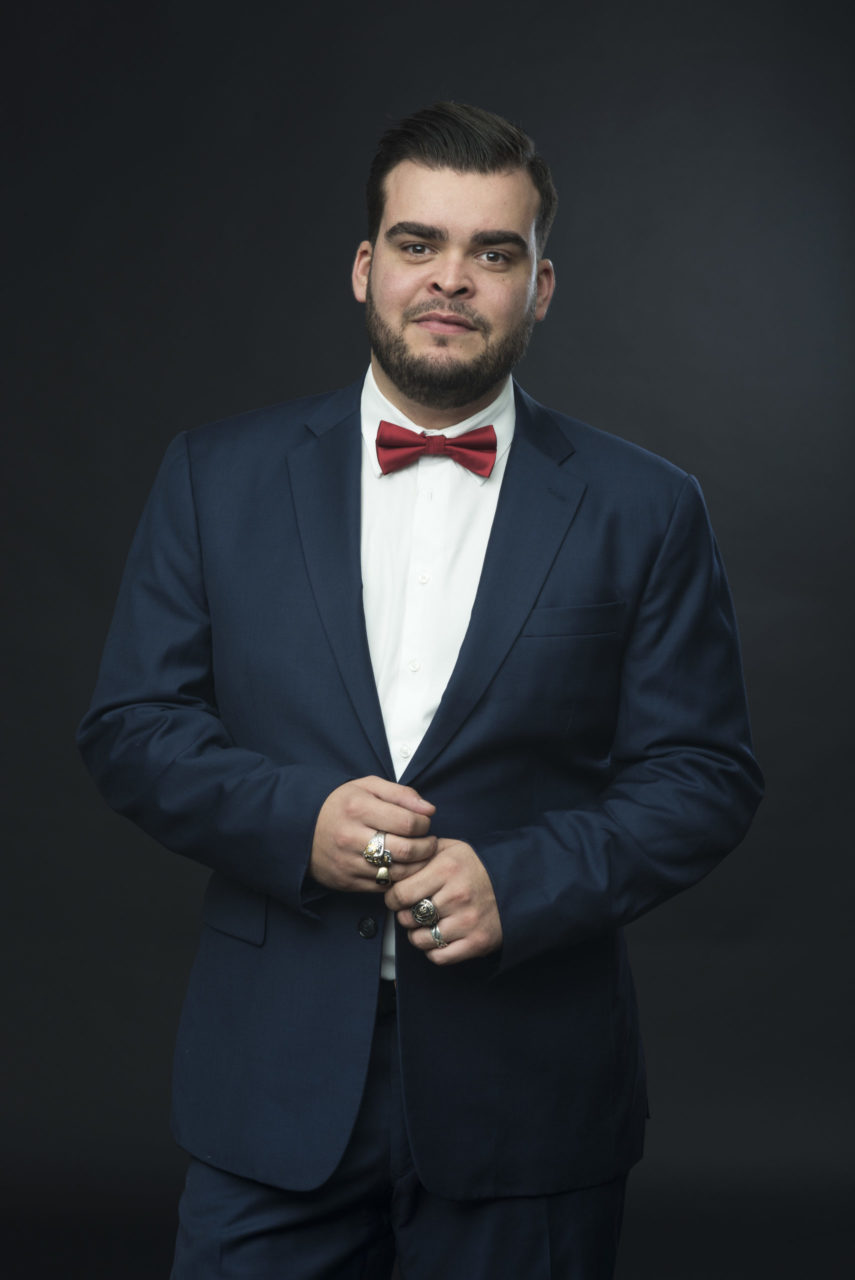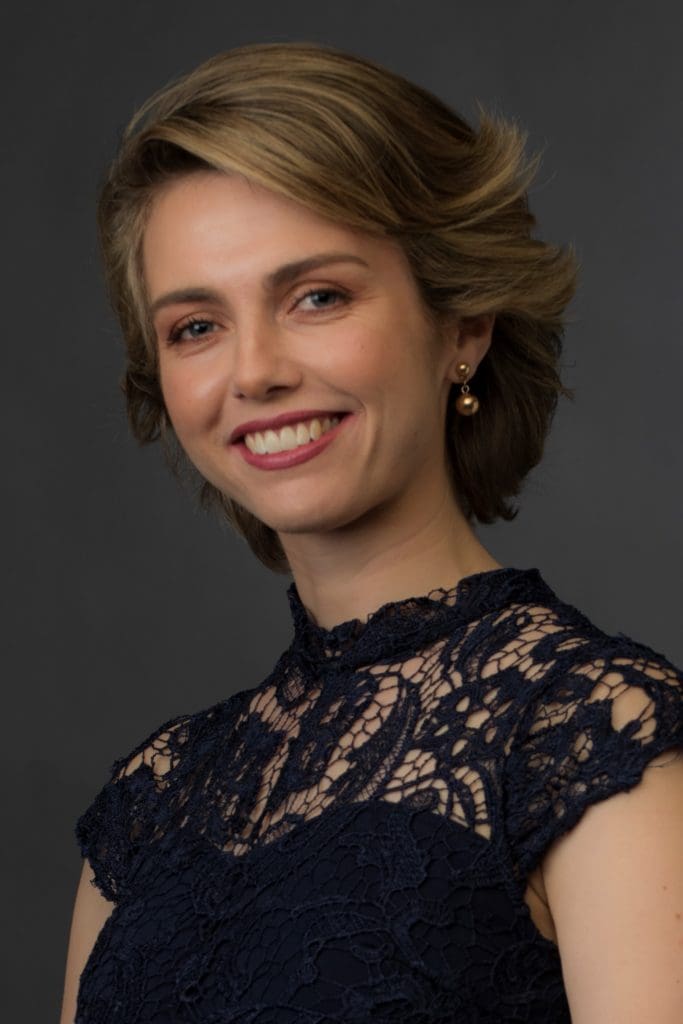 Shakira Dugan
Mezzo-soprano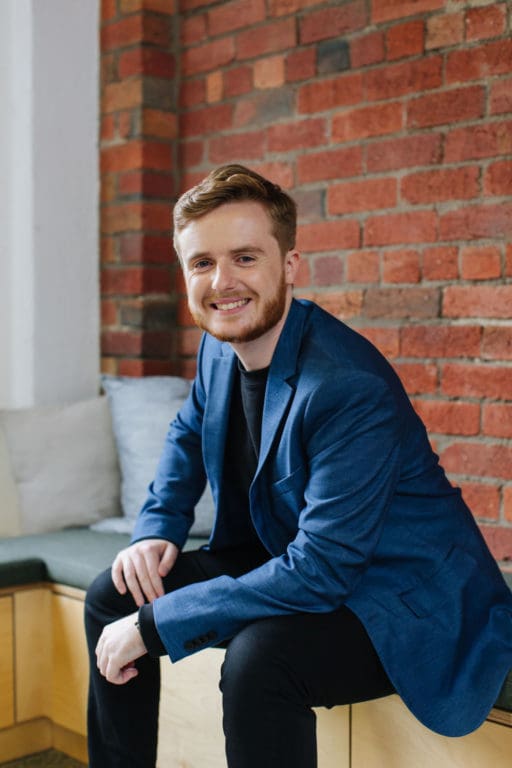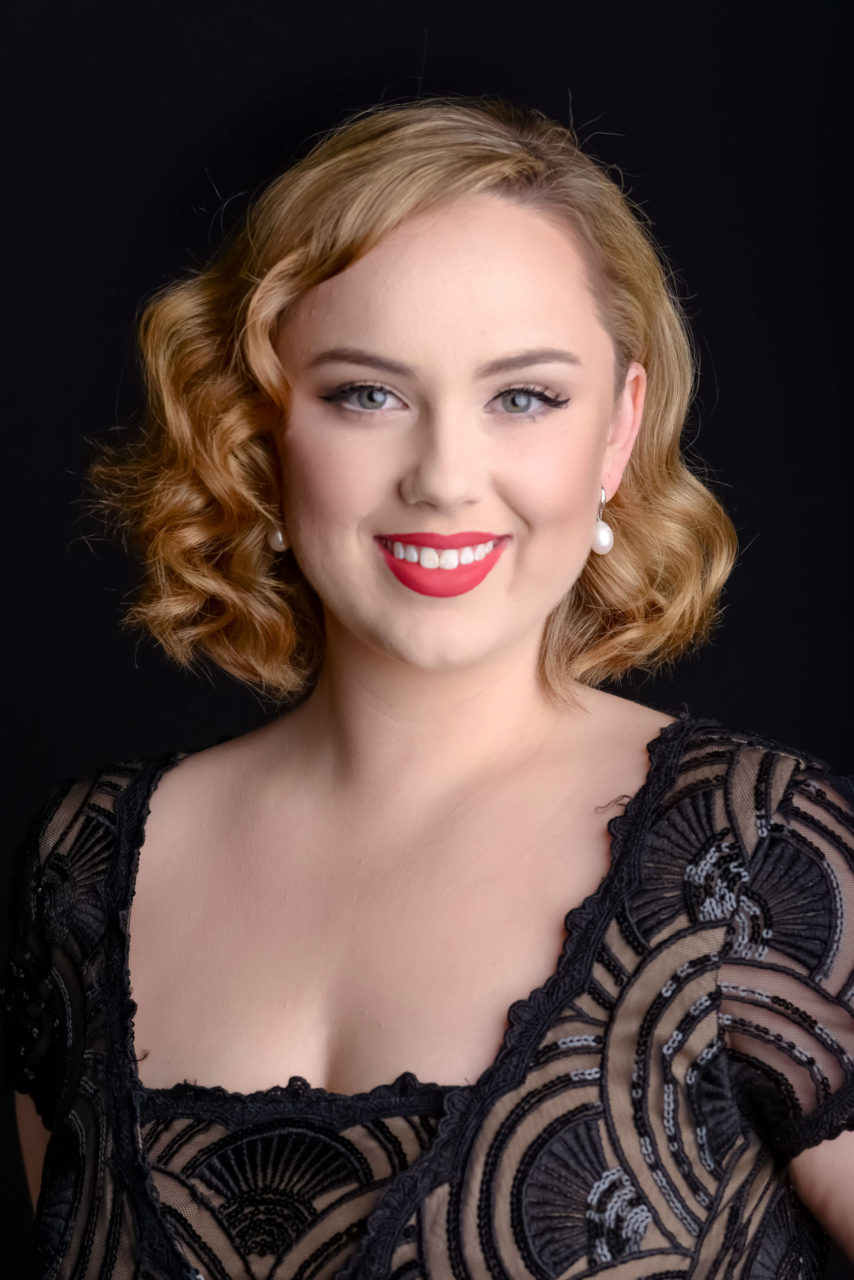 Chloe Harris
Mezzo-soprano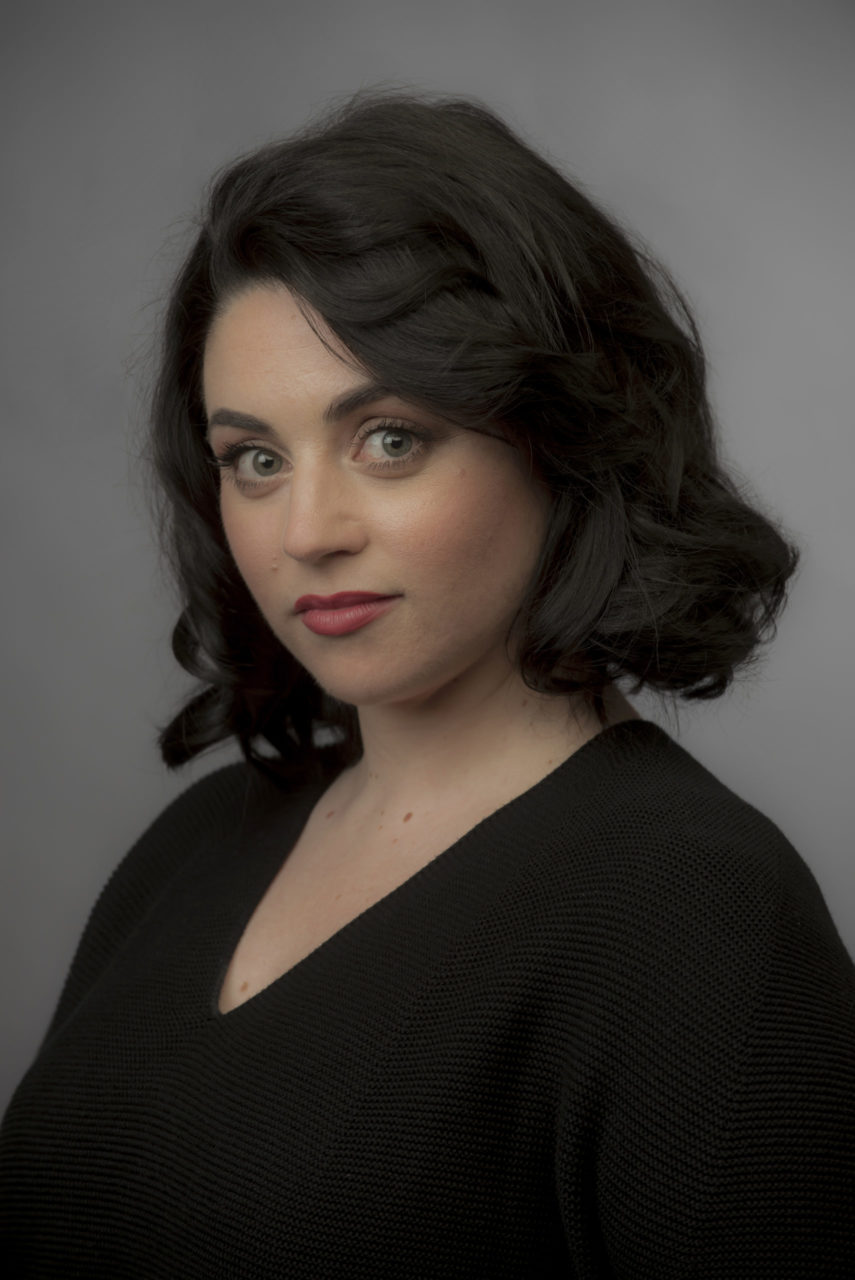 Rebecca Rashleigh
Soprano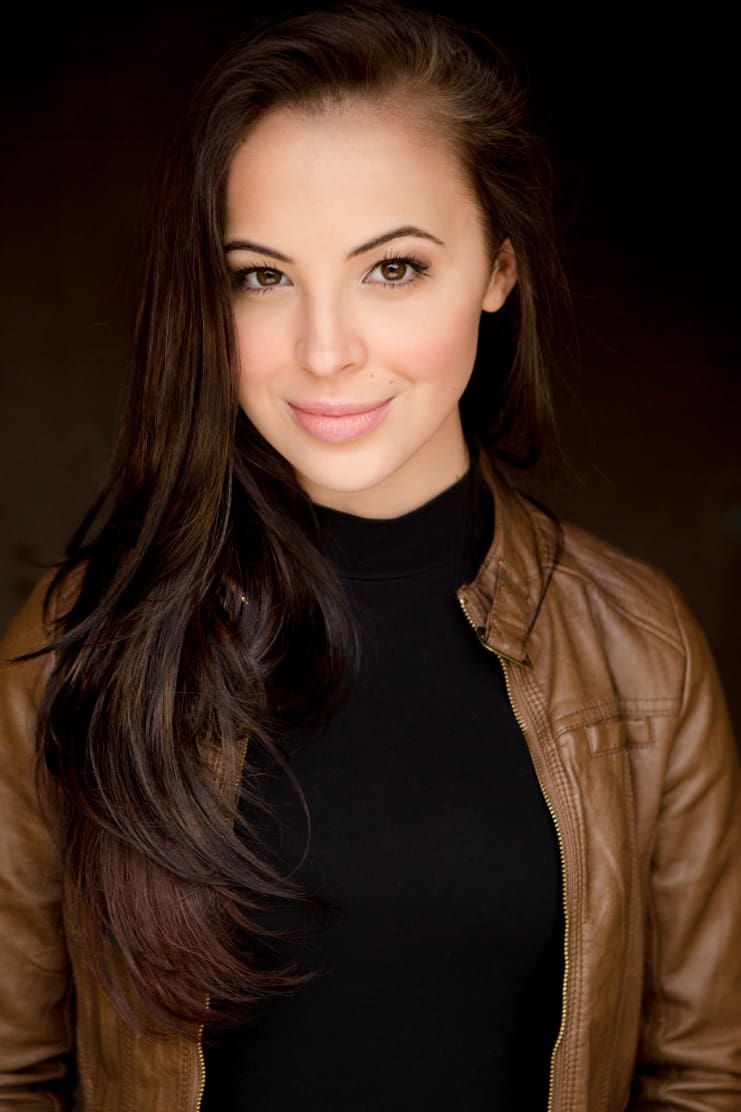 Georgia Wilkinson
Soprano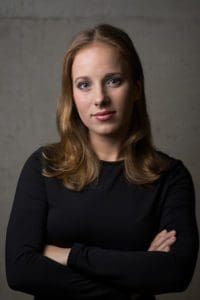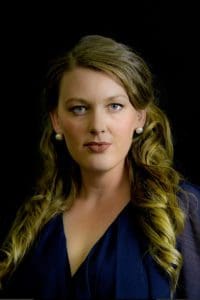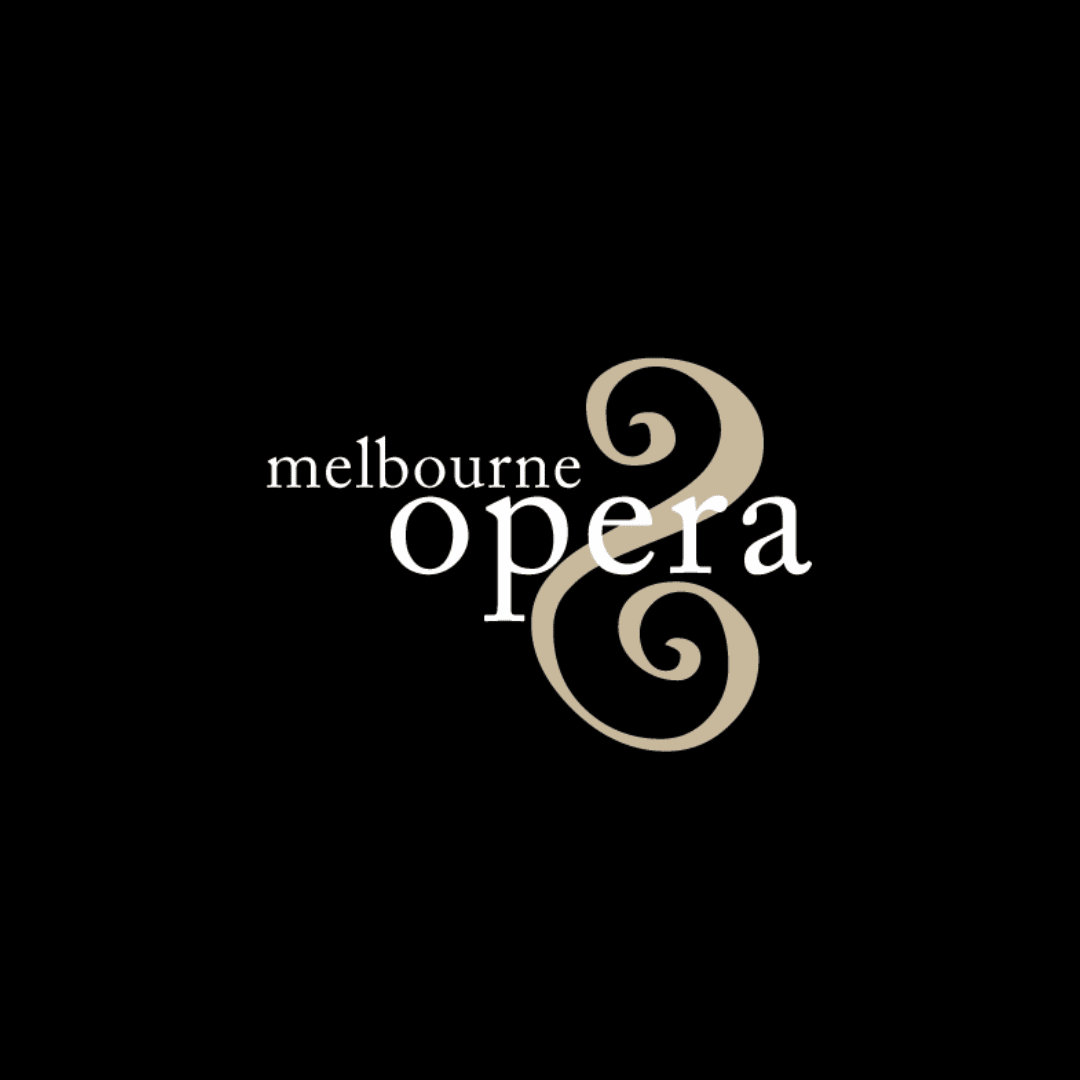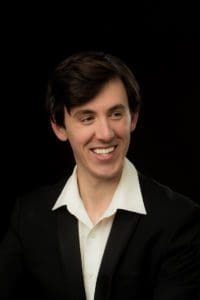 German Exchange Scholarship
The Richard Divall Programme in association with Rotary Central Melbourne through the New Generations Service Exchange, Rotary International; offers an annual German scholarship  (July to September, with some flexibility) providing travel, accommodation and living expenses in Germany for three months allowing singers to pursue their own development interests in a supported environment.
This is opportunity is exclusively open to current and past members of the Richard Divall Emerging Artists Programme.  Recipients to date are Michael Dimovski and Louise Keast.
Applications for 2022 exchange will be open in October.
Due to Rotary rules applicants must be under 30 years of age.
Stop Press
Our programme members present and past have had a wonderful year.
2021 Herald Sun Aria

Four of the six finalists in the prestigious Herald Sun Aria 2021 were from our programme, with current programme members Naomi Flatman winning the overall competition. Alastair Cooper-Golec winning the John Fulford Prize. Associate artists Jane Magao won the Richard Divall Award and Darcy Carroll was a finalist.
2021 the Joan Sutherland and Richard Bonynge Award Bel Canto Award
Amelia Wawrzon has won a 2021 the Joan Sutherland and Richard Bonynge Award Bel Canto Award.
2021 Australian Liederfest Award
Naomi Flatman won the 2021 Australian Liederfest Award with Alastair Cooper-Golec was runner up.
2022 Michael Stubbs and Malcolm Roberts Opera Prize
Associate Artists Michael Dimovksi and Shakira Dugan are joint winners of the 2022 Michael Stubbs and Malcolm Roberts Opera Prize