Dates:
October 22, 27; Nov 6, 11, 12, 13, 26th, 2011.
Venues:
Athenaeum Theatre, Melbourne.
Robert Blackwood Hall, Monash University.
Tour:
Hobart (14/04/12); Burnie ( 21/04/12)
Canberra (12/05/12); Frankston (23/06/12);
Ballarat (30/06/12); Plenty Ranges (14/07/12);
Geelong (31/08/12); Wangaratta (15/09/12).
Running Time:
2hr 30m, one 25 minute interval.
Composer: Georges Bizet
Conductor: Greg Hocking
Director: Hugh Halliday
Starring: Dimity Shepard, Tania Ferris, David Rogers-Smith, Philip Calagano, Lee Abrahmsen, Belinda Paterson.
The smouldering gypsy seductress, Carmen, leaves men panting for more. Foresworn to "freedom," she can be embraced, but never possessed. Her fate lies inextricably in the cards. See how a casual, flirtatious dalliance when mixed with jealousy and obsession becomes a seriously deadly game of chance. An unforgettable tragedy of shocking and risque morality, set to a fiery, colorful score infused with the pulsing sensuality of gypsy and Spanish influenced melodies.
Over 90 Victorian performers have been assembled by Melbourne Opera to bring Bizet's dramatic story to life, creating an opera bursting with energy and packed full of great tunes including the Toreador Song, Habanera, Seguidilla and Flower song.
Directed by Hugh Halliday, the new opera promises to be lively, animated and energetic with thrilling performances from Dimity Shepherd and Tania Ferris as Carmen, joined by the magnificent dramatic tenors Jason Wasley and David Rogers-Smith as her doomed lover Don Jose. Simon Meadows and Phillip Calcagno will alternate as the glamorous Toreador Escamillo.
"No frills, but Bizet's gypsy femme fatale hits all the right notes."
— The Australian
Cast:
Carmen – Dimity Shepherd & Tania Ferris
Don Jose – Jason Wasley & David Rogers-Smith
Escamillo – Simon Meadows & Phillip Calcagno
Micaela – Lee Abrahmsen & Kerry
Zuniga – Roger Howell & John Fernon
Morales – Michael Lampard & James Payne
Frasquita – Angela Hogan & Nicole Wallace
Dancairo – Ian Cousins & Lucas De Jong
Mercedes – Belinda Paterson & Caroline Vercoe
Remendado – Paul Biencourt & Michael Lapina
Lillas Pasta – Michael Lampard & James Payne
Guide – Michael Lampard & James Payne 
Chorus:
TENORS
Antonio Cirocco
Craig Debono
Dennis Foote
Tim Jaques
Tony Rainer
Richard Wilson
David Woodberry
BASSES
Paul Dernelley
Dick Dowling
Mark Henderson
Bernie Nolan
Roland Seidl
Robert Van Keulen 
SOPRANOS
Tiffany Carter
Giuliana D'Appio
Cheryl Darvidis
Piera Dennerstien
Melinda Frith
Sue Halls
Julia Harper
Debra O'Connor
Director: Hugh Halliday
Conductor: Greg Hocking. Patrick Burns
Designer – Set: Andrew Bellchambers
Designer – Costume: Zohie Castellano
Designer – Lighting: Harrison Cope
Head of Music/Chorus Master/Repetiteur: Raymond Lawrence
Choreographer: Michele Forbes
Stage Manager: Annie Reid, Michele Forbes
Assistant Stage Manager: Luke Preer
Wigs, Hair, Makeup: Christina Pallikaris 
Set Construction: Peter Turely
Company Manager: Robbie McPhee
Producer: Greg Hocking AM
MEZZOS
Kathy Hatton
Maree Macmillan
Kylie Payman
Emmy Thompson
Norma Tovey
Cecily Woodberry
CHILDREN
Araminta Beroukas
Miranda Bromage
Paolo Cini
Isabella Cini
Marianne Foo
Lucinda Halls
Jessica Kiossis
Aidan McGartland
Tamsyn Nanfra
Dominic Payman
Kester Poole
Andre Sasalu
Alice Spencer
Elena Teh
Jessica Verrocchi
DANCERS
Joel Anderson
Sarah Bruce
Andrew Cripps Clark
Marijke Franken
Francesca Meale
Sophie Qin
Aileen Tan
Simone Williamson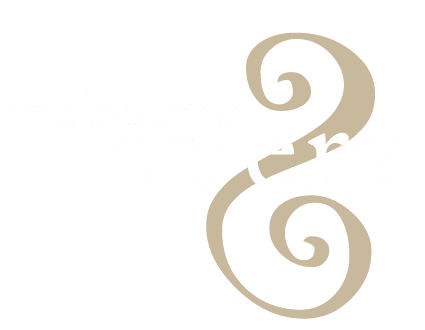 2023 Bendigo Ring Cycle on sale now!