Dates:
3, 5, 9th February; 19th March, 2016.
Venues:
Athenaeum Theatre, Melbourne.
Robert Blackwood Hall, Monash University
Running Time:
2hr 30m, with two fifteen minute intervals.
Composer: Wolfgang Amadeus Mozart
Conductor: Greg Hocking, Raymond Lawrence
Director: Suzanne Chaundy 
Starring: Christopher Lincoln Bogg, Lee Abrahmsen, Eddie Muliaumaseali'i, Paul Biencourt.
Following her great success with Melbourne Opera's Cosi fan Tutte, director Suzanne Chaundy has set the opera in the 1970's, a world of international glamour, intrigue and espionage. The beautiful German model Konstanze (Lee Abrahmsen), along with her assistant Blonde (Hannah Dahlenburg) and boyfriend Pedrillo (Paul Biencourt), has been abducted during a Mediterranean cruise and then "rescued" by the international man of mystery Pasha Selim (Nick Pelomis) and kept captive at his luxury hideout. Konstanze's' dashing lover Belmonte…..James Belmonte (Christopher Lincoln Bogg)…..sets out to rescue her. In doing so, and after many entertaining adventures, he eventually thwarts Pasha Selim's boorish chief of security Osmin (Eddie Muliaumaseali'i). After a surprise revelation, all ends well.
Not performed professionally in Melbourne for more than 20 years, Melbourne Opera has once again assembled an outstanding international cast to perform some of Mozart's most beautiful, demanding and entertaining music. Not to be missed! Performed in English, with just a dash of German!
With the outstanding MO chorus and Orchestra conducted by Greg Hocking.
Read Suzanne Chaundy's directorial notes for further context, history, and the challenges of bringing this glorious production to life.
Production Sponsor: Henkell Brothers Investment Managers.
"More than 230 years since its premiere, The Abduction from the Seraglio still dazzles with thrusting, youthful energy."
— Paul Selar, Herald Sun.
"Presented as a 1970s spy romp, Mozart's The Abduction from the Seraglio is an amusing evening of beautiful music."
— Simon Parris, Man in Chair.
Belmonte — Christopher Lincoln Bogg
Konstanze — Lee Abrahmsen 
Pedrillo — Paul Biencourt
Osmin— Eddie Muliaumaseali'i
Blonde — Hannah Dahlenburg
Pasha Selim — Nick Pelomis
Guards — Paul Dernelly, Mark Henderson, Robert Van Keulen, Richard Wilson
Chorus:

James Ash, Ariel Chou,Ian Cook, Fiona Craig, Paul Dernelly, Andrew Dickinson, Dick Dowling, Sue Halls, Peter Hanway, Mark Henderson, Angela Hennel, Lavinia Ionescu, Robyn-Jane Lacey, Maree Macmillan, Bernie Nolan, Debra O'Connor Alexandra Oke, George Opritescu, John Overberg, Sue Robertson Roland Seidl, Zoe Taylor, Norma Tovey, Robert Van Keulen, Richard Wilson
Cecily Woodberry, David Woodberry.
Director: Suzanne Chaundy
Conductors: Greg Hocking. Raymond Lawrence
Designer – Set: Andrew Bellchambers
Designer – Costume: Daniel Harvey
Designer – Lighting: Lucy Birkinshaw
Head of Music-Chorus Master: Raymond Lawrence
Stage Manager: Ryan McGaw
Assistant Stage Manager: Kirsty Walker
Assistant Director: Miki Oikawa
Costume Manager: Lauren Ritchie
Wigs, Hair, Makeup: Amanda Cummings
Set Construction: Greg Carroll
Company Manager: Robbie McPhee
Producer: Greg Hocking AM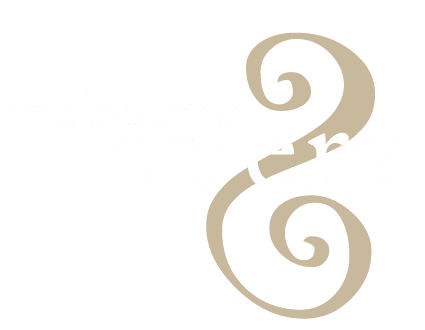 2023 Bendigo Ring Cycle on sale now!