Dates:
10, 12, 15, 19, 20th March, 2011.
Venues:
Athenaeum Theatre, Melbourne.
Robert Blackwood Hall, Monash University
Tours:
2010: Wangaratta, Canberra, Frankston, Hobart.
2013: Warnambool, Ballarat, Geelong.
Running Time:
3 hours, one interval of 20 minutes, one interval of 10 minutes
Composer: Franz Lehar
Conductor: David Kram
Director: Hugh Halliday
Starring: Ali McGregor, David Rogers-Smith, Geoff Harris, Lee Abrahmsen, Roy Best.
Melbourne Opera kicks off its 2011 season with a glamorous new production of Lehar's ever popular operetta The Merry Widow. With an all-star cast headed by popular soprano (and cabaret star) Ali McGregor and David Rogers-Smith, a great night out is assured with some of the best known melodies of all time including the ever popular Vilia. The acclaimed Melbourne Opera Chorus and Orchestra are conducted by Lehar specialist David Kram and the new production is directed by Hugh Halliday, the director of so many of Melbourne Opera's hits.
The Merry Widow tells the hilarious story of the desperate attempts by the tiny bankrupt state of Pontevedro to prevent the enormously wealthy Hanna Glawari (the "merry widow") from marrying a foreigner, thereby resulting in the financial collapse of the Duchy. There are numerous pitfalls on the way to Hanna's happy reunion with the first secretary of the Embassy, the dashing Count Danilo. A smash hit throughout the world, The Merry Widow is packed with highly enjoyable numbers including the great Vilia, beloved of sopranos and audiences everywhere, as well as several of the most popular and romantic waltzes ever written. Book early as this production will sell out.
"When it is well conducted and played, wittily directed and expertly sung, The Merry Widow can be sheer delight, the ensemble piece it is always supposed to be. Melbourne Opera's new production of Lehar's operetta is all these things." – Sydney Morning Herald
Cast:
Hanna Glawari – Ali McGregor
Danilo – David Rogers-Smith
Zeta – Geoff Harris
Valencienne – Lee Abrahmsen
Camille – Roy Best
Kromov – Jerzy Kozlowski
Njegus – David Gould
Bogdanovich – Manfred Pohlenz
St Brioch – Paul Biencourt
Cascada – Simon Meadows
Sylviane – Giuliana D'Appio
Olga – Cheryl Darvidis
Praskovia – Cecily Woodberry
Maitre D' – Richard Wilson
Second Cast:
Hanna Glawari – Dominique Oyston
Danilo – David Rogers-Smith
Zeta – Ian Cousins
Valencienne – Angela Hogan
Camille – Nick Seidenman
Kromov – John Fernon
Njegus – David Gould
Bogdanovich – Manfred Pohlenz
St Brioch – Paul Biencourt
Cascada – Simon Meadows
Sylviane – Angela Lumicisi
Olga – Sarah Somers
Praskovia – Wendy Trent
Maitre D' – Te Ua Houkamau
Director: Hugh Halliday
Conductors: David Kram, Greg Hocking
Designer – Set: Andrew Bellchambers
Designer – Costume: Zohie Castellano
Designer – Lighting: Scott Allan
Choreographer – Michele Forbes
Stage Manager: Tim Nolan
Assistant Stage Manager: Karen Garaway
Wigs, Hair, Makeup: Chrsitina Palikaris
Set Construction: Peter Turely
Company Manager: Robbie McPhee
Chorus:
Richard Wilson, Tim Jaques, Te Ua Houkamau, David Woodberry, Paul Dernelley, Bernie Nolan, Dick Dowling, Roland Seidl, Mark Henderson, Michael Carr, Robert Van Keulen, Catherine Meade, Piera, Dennerstien, Alice Woodberry, Sue Halls, Sue Robertson, Jennette Green, Debra O'Connor, Maree Macmillan, Emmie, Thompson, Kathy Hatton, Melinda Frith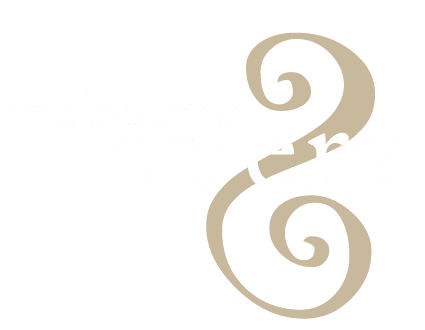 2023 Bendigo Ring Cycle on sale now!