Dates:
2, 5, 8, 12, 19th September, 2015.
Venues:
Athenaeum Theatre, Melbourne.
Alexander Theatre, Monash University
Running Time:
2hr 30m, with two twenty minute intervals.
Composer: Gaetano Donizetti
Conductor: Richard Divall
Director: Suzanne Chaundy
Starring: Caroline Vercoe, Henry Choo, Elena Xanthoudakis, Eddie Muliaumaseali'i, Rosamund Illing, 
Melbourne Opera proudly presents a new production of Donizetti's dramatic masterpiece, not seen in Melbourne for more than 40 years.
Led by acclaimed Australian conductor and Donizetti specialist Richard Divall, the superb cast features Rosamund Illing as Queen Elizabeth 1 with Elena Xanthoudakis returning from London to make her debut as the doomed Mary Stuart. Henry Choo, Phillip Calcagno, Eddie Muliaumaseali'i and Caroline Vercoe are supported by the Melbourne Opera Chorus and Orchestra.
The new production was directed by Suzanne Chaundy whose recent production of Der Freischutz was a fantastic success and is set to direct the complete trilogy with Anna Bolena in 2016 and Roberto Devereux in 2017. Read the latest in our "From the Director" series for Suzanne's notes on Donizetti's period hit.
Production Sponsor: Henkell Brothers Investment Managers.
"TWO outstanding lead sopranos come face to face in Melbourne Opera's spectacular new production of Donizetti's Maria Stuarda."
— Paul Selar, Herald Sun.
"Melbourne Opera stages electric revival of Donizetti classic"
— Barney Zwartz, The Age.
Cast:
Mary Stuart — Elena Xanthoudakis
Elizabeth I — Rosamund Illing
Anna — Caroline Vercoe
Robert, Earl of Leicester — Henry Choo
Lord Cecil — Eddie Muliaumaseali'i
Talbot, Earl of Shrewsbury — Phillip Calcagno
Attendants — Elisabeth Denk, Jessica Harris
Chorus:

Alexandra Oke, Andrew Dickinson, Angela Hennel, Anna Peterson, Ariel Chou, Bernie Nolan, Bianca Majchrzak, Cecily Woodberry, David Woodberry, Debra O'Connor, Effie Zafirakis, Elizabeth Denk, Fiona Craig, Geoff King, George Opritescu, Ian Cook, James Ash, Jessica Harris, Jodie Debono, Lavinia Ionescu, Maree Macmillan, Mark Henderson, Myfanwy Coghill, Nicholas Webb, Norma Tovey, Paul Dernelly, Piri Jakab, Richard Wilson, Robert Van Keulen, Robin Czuchnowski, Roland Seidl, Steve Marsh, Tim Daly
Director: Suzanne Chaundy
Conductors: Richard Divall
Designer – Set: Andrew Bellchambers
Designer – Costume: Daniel Harvey
Designer – Lighting: Lucy Birkinshaw
Head of Music-Chorus Master: Raymond Lawrence
Stage Manager: Ryan McGaw
Assistant Stage Manager: Kirsty Walker
Assistant Director: Miki Oikawa
Costume Manager: Lauren Ritchie
Wigs, Hair, Makeup: Amanda Cummings
Set Construction: Greg Carroll
Company Manager: Robbie McPhee
Producer: Greg Hocking AM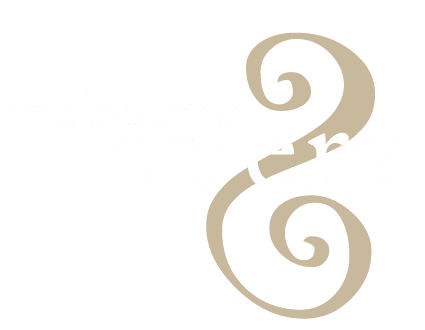 2023 Bendigo Ring Cycle on sale now!