Dates:
11, 14, 16, 18 November, 2017.
Venues:
Athenaeum Theatre, Melbourne.
Running Time:
2hr 30m, two 20 minute interval.
Composer: Gaetano Donizetti
Conductor: Greg Hocking
Director: Suzanne Chaundy 
Starring: Helena Dix, Henry Choo, Danielle Calder, Philip Calgano, Eddie Muliaumaseali'i
Following the successful first and second instalments of Maria Stuarda & Anna Bolena, Melbourne Opera completes its acclaimed Donizetti Tudor trilogy with the exciting Australian premiere of Roberto Devereux, starring Australian diva Helena Dix as the aging Queen Elizabeth, following her huge success in Lohengrin earlier this year and direct from engagements at New York's Metropolitan Opera House. The company has assembled a superb supporting cast including Henry Choo as Roberto, Danielle Calder as Sara, Phillip Calcagno as the Duke of Nottingham, Jason Wasley as Lord Cecil and Eddie Muliaumaseali'i as Sir Walter Raleigh.
Suzanne Chaundy directs and Greg Hocking and Raymond Lawrence conduct the superb Melbourne Opera Chorus and Orchestra. See the latest post in our "From the Director" series for an inside look at the production. 
Based very loosely on the career of the Earl of Essex, Robert Devereux, Donizetti and his librettist Salvatore Cammarano created for the opera a version of the eternal quadrilateral.
Elizabeth the Queen loves Robert, the Earl, who loves Sara, Elizabeth's favourite, who is married to Nottingham, Elizabeth's counselor and Devereux's best friend. Eventually, Robert's refusal to renounce Sara will lead to his death, as a jealous Elizabeth refuses to pardon him for treason, despite Nottingham's pleading on his behalf (unaware that his wife and Devereux are a number).
MELBOURNE OPERA'S 2017 SEASON IS DEDICATED TO THE MEMORY OF FRA RICHARD DIVALL AO OBE
"Admirers of mid-nineteenth century Italian operas are exhorted not to miss this production. Bravo to Melbourne Opera, and brava to Helena Dix." 
★★★★1/2

— Rob Holdsworth, Australian Book Review.
"…a performance that would grace the stage at Covent Garden or the Met." ★★★★
      — Barney Zwartz, The Sydney Morning Herald.
Cast:
Queen Elizabeth I – Helena Dix
Roberto Devereux – Henry Choo
Duchess Sarah – Danielle Calder
Lord Nottingham – Phillip Calcagno
Lord Cecil – Jason Wasley
Sir Walter Raleigh – Eddie Muliaumaseali'i
A Page – Finn Gilheany
Servant – Adan Jon
Chorus:
Emilia Bertolini, Ariel Chou, Chris Cocklin, Maddie Crombie, Alicia Groves, Susan Halls, Angela Hennel, Lavinia Ionescu, Maree Macmillan, Natalie Reid, Shimona Thevathasan, Erin Towns, Cecily Woodberry, Andrew Alesi, Ian Cook, Paul Dernelley, Andrew Dickinson, Finn Gilheany, Adam Jon, Peter Hanway, Geoff King, Matthew Lowe, David Morley, Robert Moroni, George Opritescu, Matthew Phillips, Cameron Sibly, Robert Van Keulen, David Woodberry.
Conductor/Producer: Greg Hocking
Director: Suzanne Chaundy
Head of Music & Chorus Master: Raymond Lawrence
Designer: Christina Logan-Bell
Lighting Designer: Lucy Birkinshaw
Stage Manager: Sarah Jane Robertson
Assistant Stage Manger: Kirsty Walker
Assistant Director: Miki Oikawa
Assistant Director (Chorus): Matt Biscombe
Hair, Make-up & Wigs: Taylor Elliott, Julz Mulberry
Production Manager & Associate Director: Greg Carroll
Head of Wardrobe: Jillian Wilson
Repetiteur: Konrad Olszewski
Additional Accompanist: Peter de Jager
Costumier: Lauren Ritchie
Company Manager: Robbie McPhee
Subtitles Operator: Eleanor Smith
Set Build: Greg Carroll
Consulting Swordsman: Finn Gilheany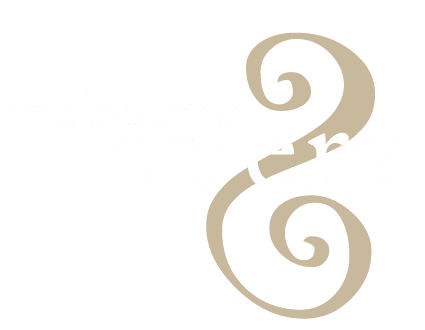 2023 Bendigo Ring Cycle on sale now!